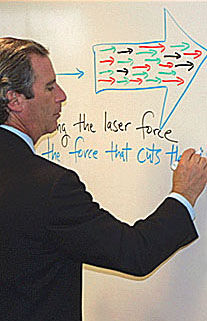 Marc David Sarkady
President and CEO
---
Marc David Sarkady has been advising Fortune 500 corporations, as well as organizations of all sizes, for more than 35 years. CEOs know and trust Marc for his strategic approach, rigor and candor, and relentless energetic follow-through. They know that he understands how to help them fulfill their responsibilities and make their organizations more effective.

In the 1980s, Mr. Sarkady worked with international mediation teams to facilitate the US/Soviet Arms Control Process and agreement between Presidents Gorbachev and Reagan, resulting in an improved HotLine between Washington and Moscow. In the 1990s, he assisted the Middle East Peace Process, facilitating sessions between representatives from ten countries around the region regarding security, economic development, human rights, and the development of civil societies.


Mr. Sarkady is a pioneer in developing the field of socially responsible investments and is a Co-Founder of the Calvert Social Investment Fund. He is dedicated to both improving progress on global social issues, and at the same time, driving financial performance.

In recognition of a lifetime of achievement, Mr. Sarkady was named Special Advisor to the United Nations Global Compact and the Office of the Secretary General. The Global Compact is a value-based platform designed to promote global corporate learning. Mr. Sarkady guided the founding of the Advisory Council, which is the governing body of the Global Compact.